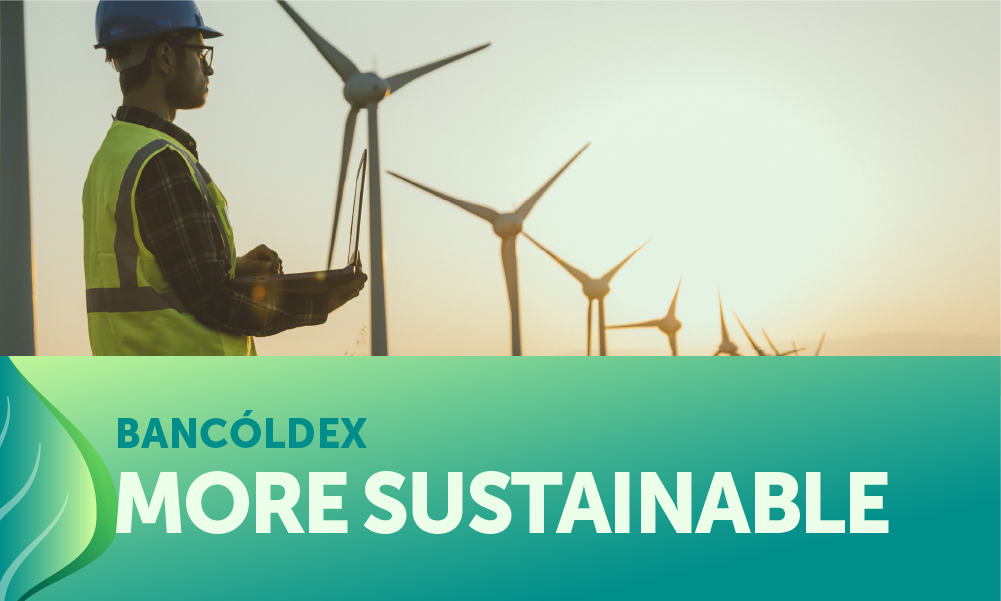 We promote sustainable development in Colombia with financial and non-financial instruments that encourage green knowledge and social welfare with a territorial approach and leveraged on innovation, digitalization and the democratization of sustainable knowledge.
REASONS WHY WE COMMIT TO SUSTAINABILITY
Fulfill its mission as a development bank under a consolidated and robust governance structure.

Promote the financing of business projects with environmental, social and economic value.

To be a public policy instrument to contribute to the fulfillment of Colombia's sustainability goals

Incorporate practices in Bancoldex's operation that contribute to the mitigation of its environmental impacts and the strengthening of diversity and inclusion.

Manage the environmental and social risks derived from credit operations.
OUR SUSTAINABILITY STRATEGY 
BANCOLDEX SUSTAINABLITY STRATEGY 2030 IS EXPLEINED WITH THE FOLLOWING CONSTRUCTION: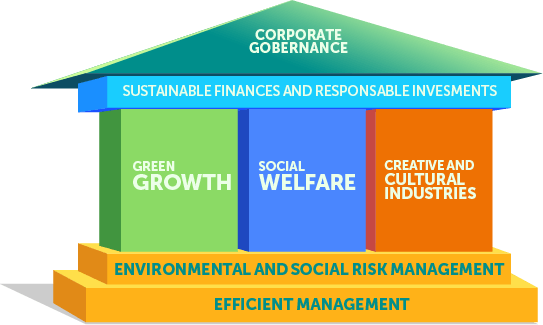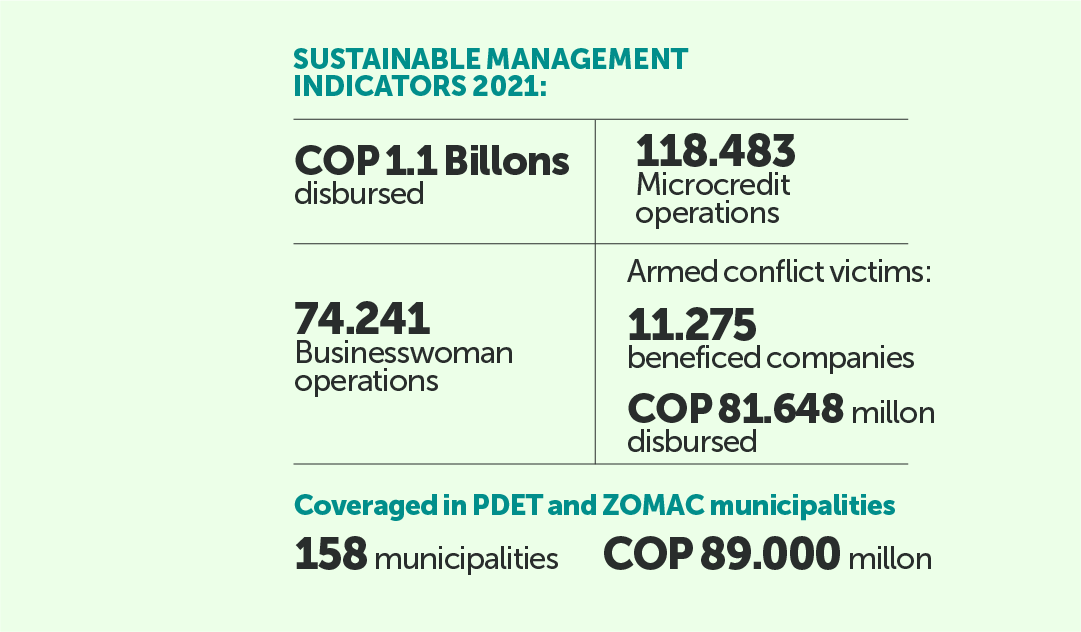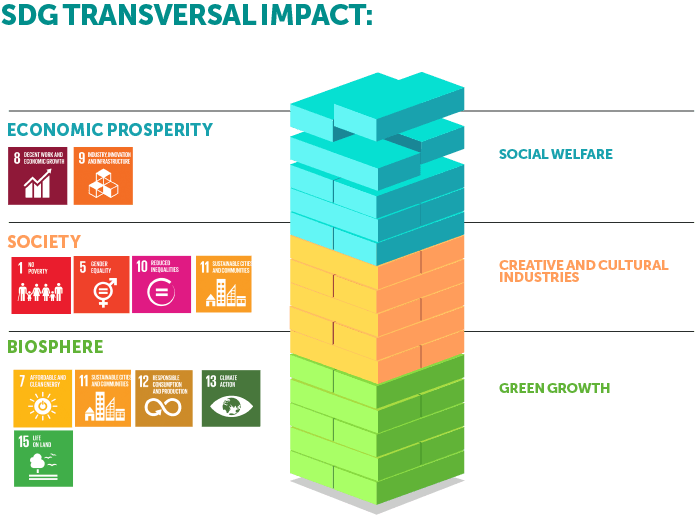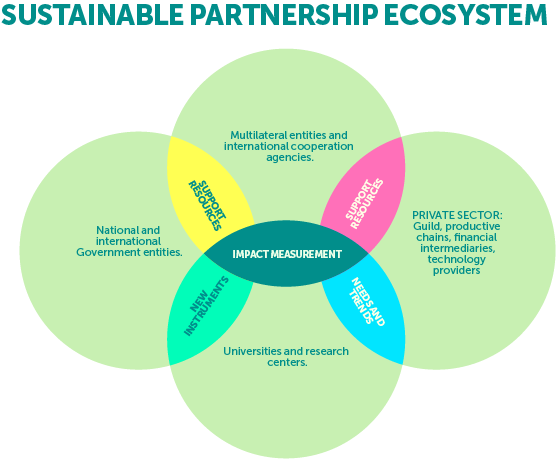 BANCOLDEX SUSTAINABILITY IS A REALITY THANKS TO OUR STRATEGIC PARTNERS