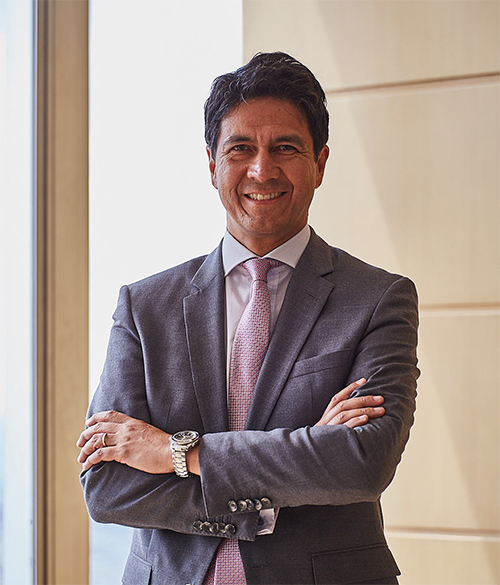 Mr. Fajardo has over-20-year experience in Latin American financial markets. His work in this field includes business development and transactional positions in New York, Washington and Colombia.
From January 2018 to January 2019, Mr. Fajardo served as Chairman of the Renta 4 Global Trust. During this time, the trust tripled its monthly income, doubled the managed assets and increased the number of clients significantly.
Between 2013 and 2017, Mr. Fajardo held the positions of Commercial Vice President and Corporate Vice President (in charge) of the Colombian Stock Exchange, where he participated actively in the business model transformation, carried out the first fintech to finance SMEs -through the capital market- and contributed to double the Stock Exchange consolidated income. During this time, he also served as the main member of the boards of directors of the Colombian Foreign Exchange Clearing House, SET-ICAP, Precia (formerly Infovalmer) and Derivex. He is a founding member of the Colombian Corporate Governance Institute.
 
Mr. Fajardo had previously served as Vice President of Investor Relations for Grupo Aval, Colombia's largest financial group. Between 2010 and 2012, he oversaw the Group's registration process with the U.S. Securities and Exchange Commission (SEC) and participated in local and international securities offerings for more than $2.7 billion dollars. Prior to joining Grupo Aval, he founded and served as CEO of Andes Capital, an investment fund in Colombia. Until 2007 he served as Chief Counsel of IDB's Multilateral Investment Fund, based in Washington. He also worked as a partner at the law firms of Cleary, Gottlieb, Steen & Hamilton in New York and Cárdenas & Cárdenas in Colombia.
 
Mr. Fajardo holds a Master's degree in International Business from Fletcher School at Tufts University (USA) and received his undergraduate degree in Law from Los Andes University in Colombia.