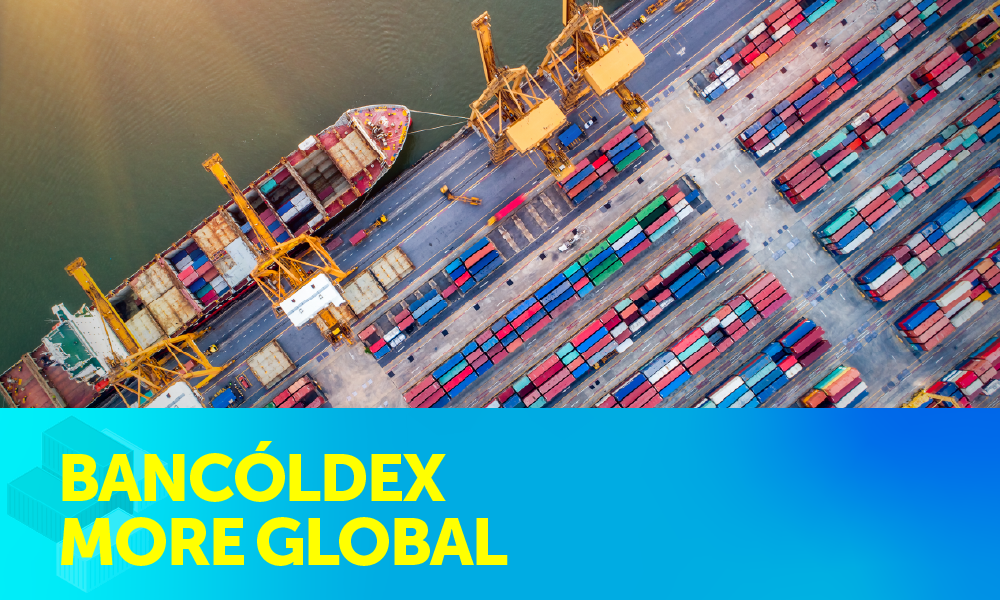 ¡For those who want to export!
More Global is the strategic front that supports the Colombian export sector in its internationalization processes, positioning of exportable supply and proper insertion in global value chains.
Whether you are an experimented exporter or just a starter, we have working capital
(short term) and modernization (long term) credit solutions such as:
If you want to complement your knowledge in foreign trade, we invite you to see the following videos. In alliance with Procolombia, we have developed this material with valuable information on the financing strategies for the internationalization processes of companies.
FINANCIAL SOLUTIONS
KNOELEDGE SOLUTIONS